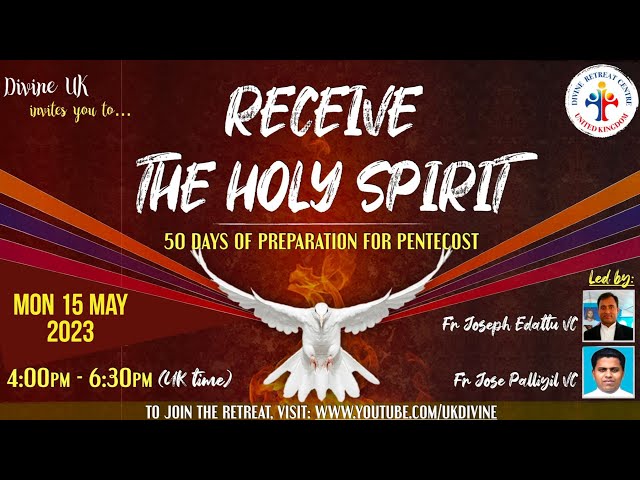 Divine UK Live 15 May 2023 (Receive the Holy Spirit Retreat)
POWER OF THE WORD DIVINE UK RETREAT 15TH MAY 2023
Join and be part of today's Power of the Word Divine UK Livestream Service for Monday, May 15, 2023. May the Lord bless you as you stream with us.
Healing Service, Holy Mass and Eucharistic Adoration LIVE from Divine Retreat Centre, UK.
Divine UK is a catholic retreat centre established by Vincentian Congregation fathers, based in Ramsgate, United Kingdom. Divine UK was founded under the Archdiocese of Southwark in March 2014. These programmes are led by Fr Joseph Edattu VC & Fr Jose Palliyil VC.
Watch Livestream Below; 
Divine UK Live 15 May 2023 (Receive the Holy Spirit Retreat)