Live Streaming
RCCG Sunday Service 4th October 2020 by Pastor E. A. Adeboye – Livestream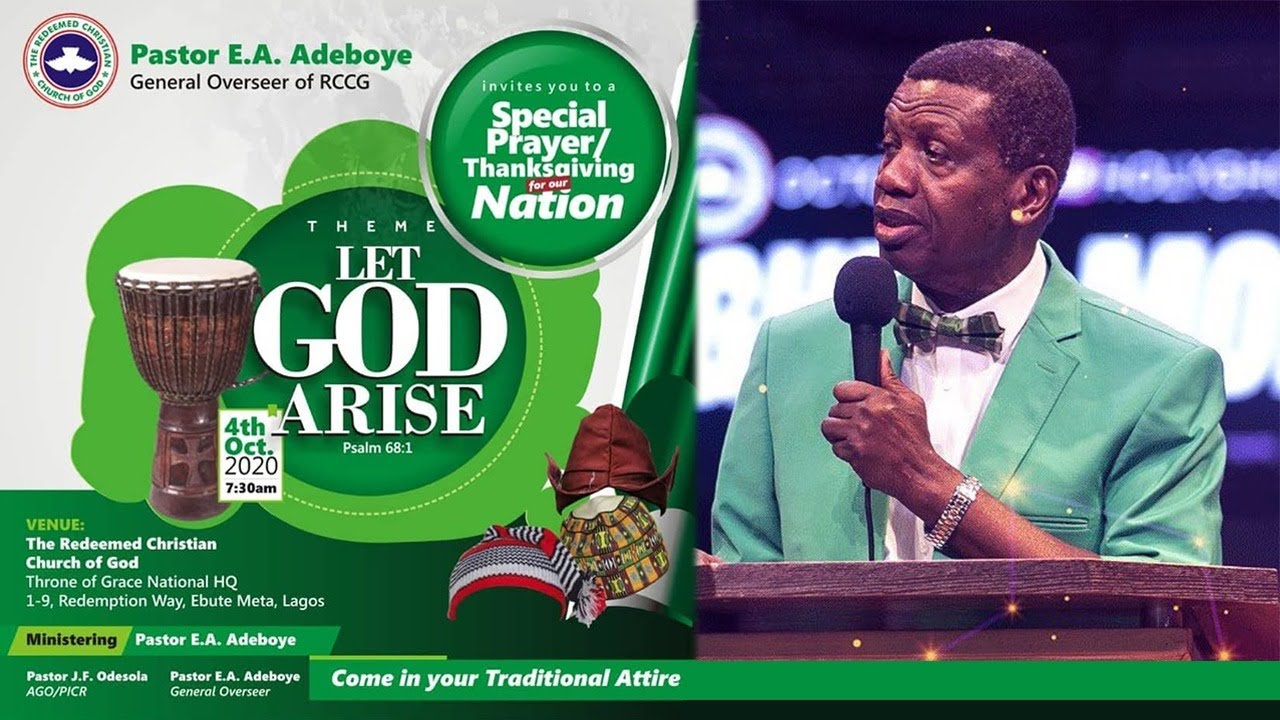 RCCG Sunday Service 4th October 2020 by Pastor E. A. Adeboye – Livestream
You are watching today's LIVE streaming service from the Redemption Camp.
Today's Sunday Live service of the Redeemed Christian Church of God, RCCG starts from 8:30am and the servant of God, General Overseer of the church, Pastor E. A. Adeboye will be ministering in partnership with the Holy Ghost.
Stay connected with the YOUTUBE streaming channel and be blessed.
RCCG Sunday Service 4th October 2020 by Pastor E. A. Adeboye – Livestream
Also Read, Open Heaven 4th October 2020 Daily Devotional
TOPIC: ANOINTING VS APPOINTMENT
MEMORISE: "Wherefore, brethren, look ye out among you seven men of honest report, full of the Holy Ghost and wisdom, whom we may appoint over this business." – Acts 6:3
READ: Acts 6:5-8 (KJV)
5. And the saying pleased the whole multitude; and they chose Stephen, a man full of faith and of the Holy Ghost, and Philip, and Prochorus, and Nicanor, and Timon, and Parmenas, and Nicolas a proselyte of Antioch;
6. Whom they set before the apostles; and when they had prayed, they laid their hands on them.
7. And the word of God increased; and the number of the disciples multiplied in Jerusalem greatly; and a great company of the priests were obedient to the faith.
8. And Stephen, full of faith and power, did great wonders and miracles among the people.
MESSAGE: Open Heaven 4th October 2020 Devotional
There are clear differences between the anointed and the appointed: the former is greater than the latter and so controls it. Do not seek or lobby for an appointment, rather seek anointing. Anointing is the supernatural ability to do something.