Live Streaming
Catholic Sunday Mass 25th October 2020 Today Live Online – Livestream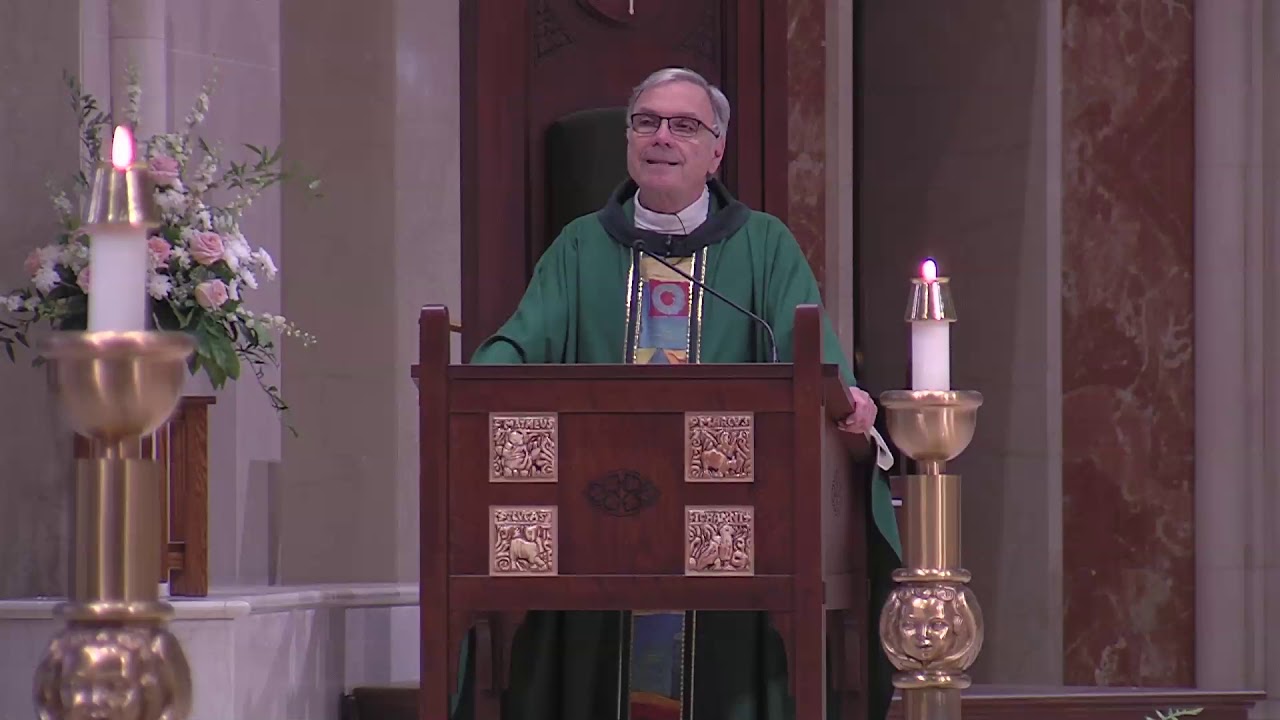 Catholic Sunday Mass 25th October 2020 Today Live Online – Livestream
You are watching Today Sunday Mass for 25th October 2020 live from Syracuse Diocese
Watch below;
Catholic Sunday Mass 25th October 2020 Today Live Online – Livestream
First Reading: Exodus 22: 20-26
Responsorial Psalm: Psalms 18: 2-3, 3-4, 47, 51 (2)
Second Reading: First Thessalonians 1: 5c-10
Gospel: Matthew 22: 34-40
Sunday Catholic Daily Mass Reading Today 25th October 2020 – THIRTIETH SUNDAY IN ORDINARY TIME
First Reading: Exodus 22: 20-26
20 Thou shalt not molest a stranger, nor afflict him: for yourselves also were strangers in the land of Egypt.
21 You shall not hurt a widow or an orphan.
22 If you hurt them they will cry out to me, and I will hear their cry:
23 And my rage shall be enkindled, and I will strike you with the sword, and your wives shall be widows, and your children fatherless.
24 If thou lend money to any of my people that is poor, that dwelleth with thee, thou shalt not be hard upon them as an extortioner, nor oppress them with usuries.
Read Catholic Sunday Daily Readings 25th October 2020
25 If thou take of thy neighbour a garment in pledge, thou shalt give it him again before sunset.
26 For that same is the only thing wherewith he is covered, the clothing of his body, neither hath he any other to sleep in: if he cry to me, I will hear him, because I am compassionate.
Responsorial Psalm: Psalms 18: 2-3, 3-4, 47, 51 (2)
2 I will love thee, O Lord, my strength:
3 The Lord is my firmament, my refuge, and my deliverer. My God is my helper, and in him will I put my trust. My protector and the horn of my salvation, and my support.
4 Praising I will call upon the Lord: and I shall be saved from my enemies.
47 The Lord liveth, and blessed be my God, and let the God of my salvation be exalted:
51 Giving great deliverance to his king, and shewing mercy to David his anointed: and to his seed for ever.
(2 I will love thee, O Lord, my strength) Catholic Sunday Mass 25th October 2020 Today Live Online – Livestream