Live Streaming
Catholic Sunday Mass 18th October 2020 Today Live Online – Livestream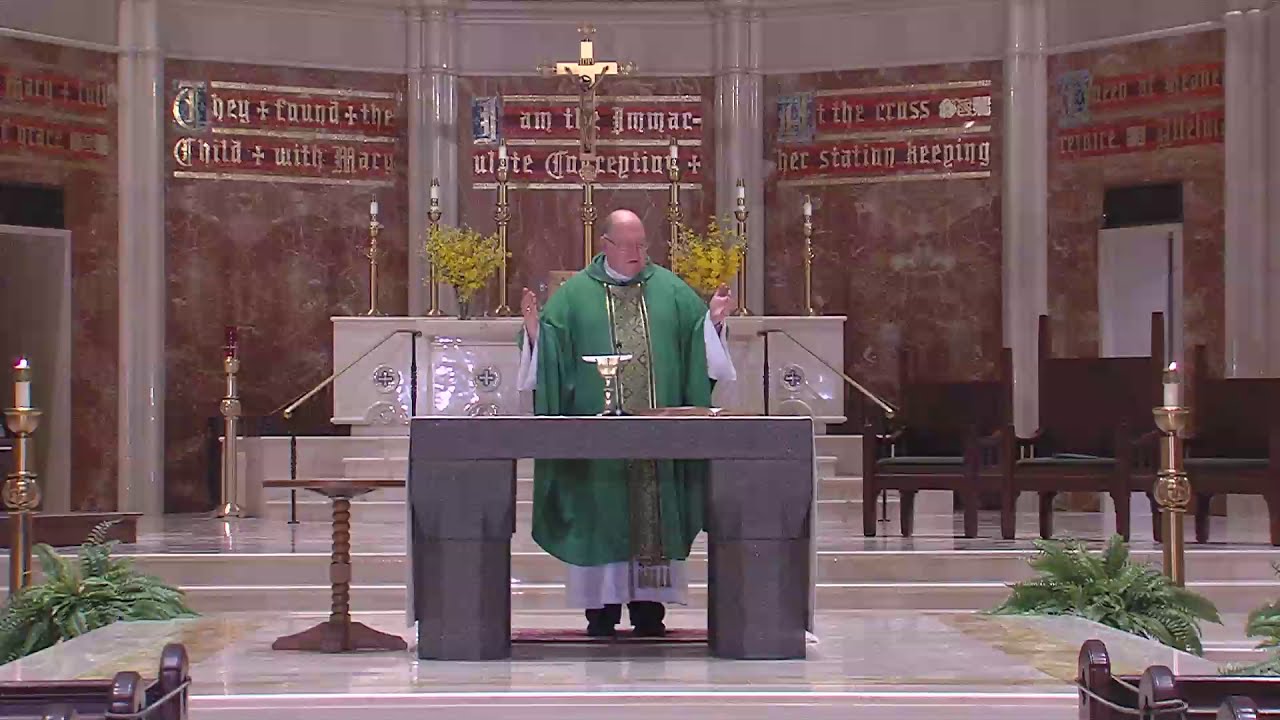 Catholic Sunday Mass 18th October 2020 Today Live Online – Livestream
You are watching Today's Sunday 18th October 2020 Daily Mass.
This program was pre-recorded following social distancing rules.
Permission to podcast/stream the music in this service obtained from ONE LICENSE, License #P – 400247. All rights reserved.
Catholic Sunday Mass 18th October 2020 Today Live Online – Livestream
Sunday Catholic Daily Mass Readings 18th October 2020 Today – TWENTY-NINTH SUNDAY IN ORDINARY TIME
First Reading: Isaiah 45: 1, 4-6
1 Thus saith the Lord to my anointed Cyrus, whose right hand I have taken hold of, to subdue nations before his face, and to turn the backs of kings, and to open the doors before him, and the gates shall not be shut.
4 For the sake of my servant Jacob, and Israel my elect, I have even called thee by thy name: I have made a likeness of thee, and thou hast not known me.
5 I am the Lord, and there is none else: there is no God, besides me: I girded thee, and thou hast not known me:
6 That they may know who are from the rising of the sun, and they who are from the west, that there is none besides me. I am the Lord, and there is none else:
Responsorial Psalm: Psalms 96: 1, 3, 4-5, 7-8, 9-10 (7b)
1 A canticle for David himself, when the house was built after the captivity. Sing ye to the Lord a new canticle: sing to the Lord, all the earth.
3 Declare his glory among the Gentiles: his wonders among all people.
4 For the Lord is great, and exceedingly to be praised: he is to be feared above all gods.
5 For all the gods of the Gentiles are devils: but the Lord made the heavens.
7 Bring ye to the Lord, O ye kindreds of the Gentiles, bring ye to the Lord glory and honour:
8 Bring to the Lord glory unto his name. Bring up sacrifices, and come into his courts:
9 Adore ye the Lord in his holy court. Let all the earth be moved at his presence.
10 Say ye among the Gentiles, the Lord hath reigned. For he hath corrected the world, which shall not be moved: he will judge the people with justice.