Live Streaming
RCCG Sunday Service 27th September 2020 by Pastor E. A. Adeboye – Livestream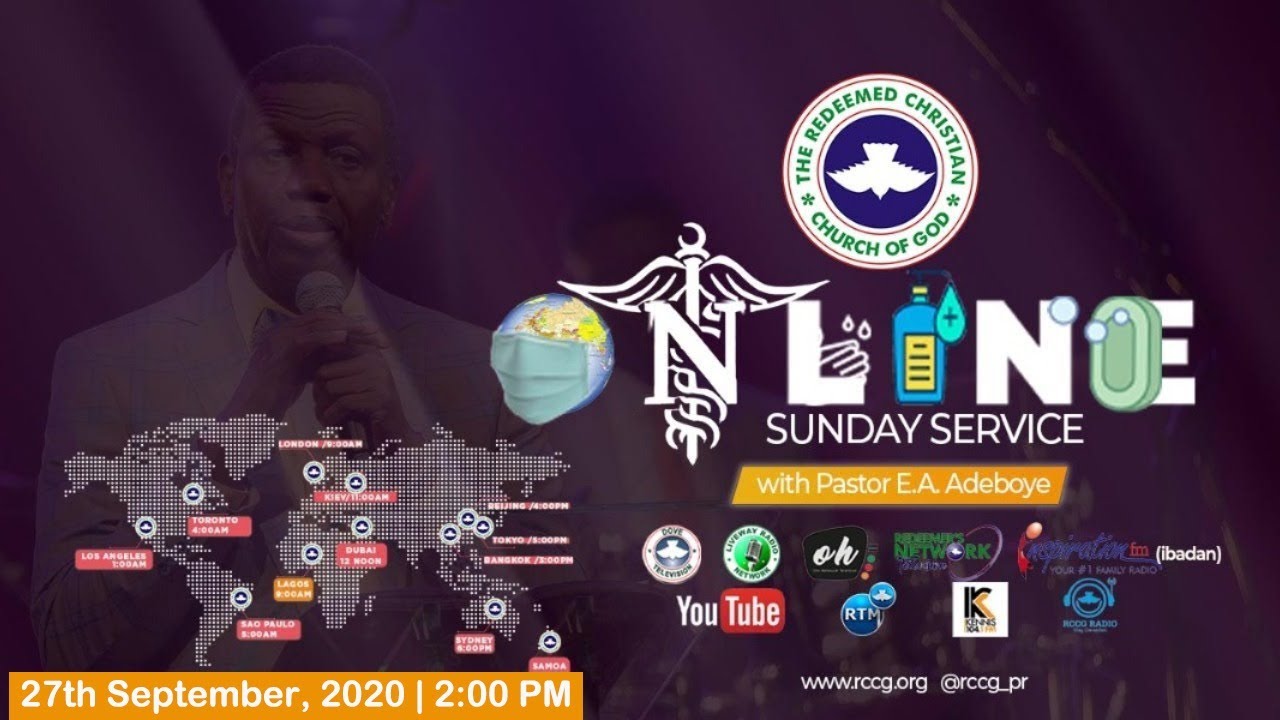 RCCG Sunday Service 27th September 2020 by Pastor E. A. Adeboye – Livestream
You are watching today's LIVE streaming service from the Redemption Camp.
Today's Sunday Live service of the Redeemed Christian Church of God, RCCG starts from 8:30am and the servant of God, General Overseer of the church, Pastor E. A. Adeboye will be ministering in partnership with the Holy Ghost.
Stay connected with the YOUTUBE streaming channel and be blessed.
RCCG Sunday Service 27th September 2020 by Pastor E. A. Adeboye – Livestream
Also Read, Open Heaven 27th September 2020 Daily Devotional
TOPIC: CHALLENGED NOT DEFEATED
MEMORISE: "For our light affliction, which is but for a moment, worketh for us a far more exceeding and eternal weight of glory." – (2 Corinthians 4:17)
READ: 2 Corinthians 4:8-12 (KJV)
8. We are troubled on every side, yet not distressed; we are perplexed, but not in despair;
9. Persecuted, but not forsaken; cast down, but not destroyed;
10. Always bearing about in the body the dying of the Lord Jesus, that the life also of Jesus might be made manifest in our body.
11. For we which live are alway delivered unto death for Jesus' sake, that the life also of Jesus might be made manifest in our mortal flesh.
12. So then death worketh in us, but life in you.
MESSAGE: Open Heaven 27th September 2020 Today Devotional
"If the world hate you, ye know that it hated me before it hated you." – John 15:18
You must be aware that the moment you say yes to Jesus, you have signed up for persecution. By mentioning His name alone, you could develop enemies. Yet, He doesn't want you to worry because He has overcome the world (John 16:33). If as a Christian, you don't go through any persecution, you may need to check your salvation. Jesus said: "Woe unto you, when all men shall speak well of you! for so did their fathers to the false prophets." – Luke 6:26
Every true Christian will face persecution: at the office, in the family, amongst friends or with strangers. What matters is how you handle it. Some go back to the world because they cannot stand while some others get stronger after going through it. Which category are you in?