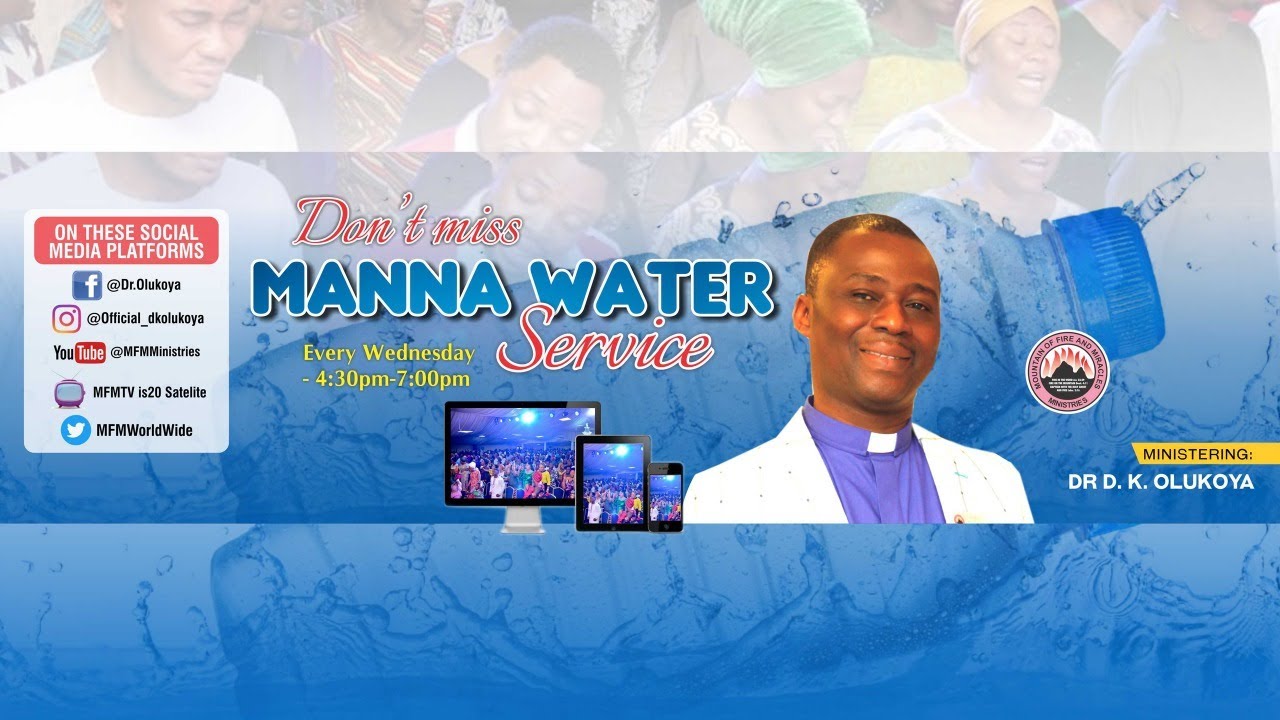 MFM Manna Water Service 16th September 2020 Wednesday Livestreaming
You are watching Today's Mountain of Fire MFM Special Manna Water Service 16 September 2020 Wednesday by Dr. D. K. Olukoya.
Welcome to MFM SPECIAL MANNA WATER SERVICE WEDNESDAY SEPTEMBER 16th 2020 MINISTERING: DR D.K. OLUKOYA (G.O MFM WORLDWIDE)
Watch below;
MFM Manna Water Service 16th September 2020 Wednesday Livestreaming
Please kindly share with other people to be part of this extraordinary LIVE service.
TODAY'S TOPIC: POWER TO DISGRACE FEAR
Fire Scripture: 2Timothy 1:7; Romans 8:15
Today's Outline: Beloved, today's devotional is very practical. Rather than cringe in fear, we must rise up and disgrace fear itself. Do not allow fear to disgrace you. You must exterminate and disgrace fear. When your life is filled with the power and the fire of the Holy Ghost you will succeed in caging fear.
Beloved, you need to know that fear is not only one of your greatest enemies, but it is the greatest spiritual spy that reports us to the camp of the enemy is fear. Fear reveals our strength(s) and weakness(es) to the enemy. Do you know that some people are afraid of sleeping because, immediately they close their eyes, they are surrounded by evil forces, and problem starts?
Sometime ago, a woman shared her experience with me. She said that while she was sleeping, she felt somebody beside her whom she thought was her husband and this person made love to her throughout the night. When she woke up in the morning, she did not find anybody by her side and she started looking for her husband all over the place, only for her husband to come in at 9:00 a.m. and told her that he had spent the night in the office. That was the demonic stone of the wicked causing her to experience an imaging lovemaking.