Live Streaming
Catholic Sunday Mass 13th September 2020 Today Live Online – Livestream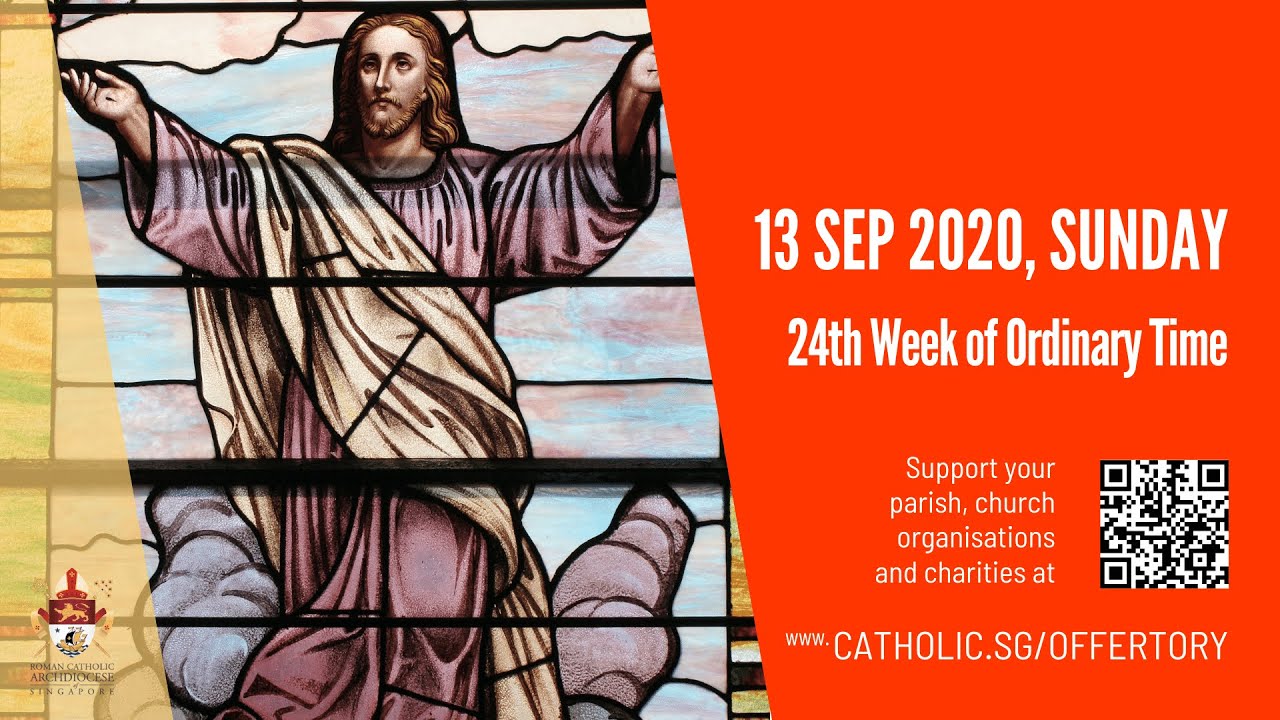 Catholic Sunday Mass 13th September 2020 Today Live Online – Livestream
You are watching Livestreaming from Roman Catholic Archdiocese of Singapore
THE GRACE OF FORGIVENESS
Sunday, 24th Week of Ordinary Time 2020 (13th September 2020)
The Catholic Mass today is celebrated all around the world. Here in Singapore, we are pleased to provide online, daily Catholic Mass live or recorded in English to all Catholics and anyone interested in the Catholic faith. During Catholic Masses, it is not uncommon to hear a homily about Catholic teachings and Catholic answers to life's questions. The Holy Mass is beautiful and stems from Jesus. Expect Catholic prayers, Catholic hymns (Christian songs) that come from 2000 years of tradition and practice. All are welcome.
Catholic Sunday Mass 13th September 2020 Today Live Online – Livestream
MASS READINGS:
• First Reading: Ecclesiasticus 27:33-28:9
• Responsorial Psalm: Psalm 102(103):1-4,9-12 (" ")
• Second Reading: Romans 14:7-9
• Gospel: Matthew 18:21-35
First Reading: Sirach 27: 30 – 28: 7
30 Anger and fury are both of them abominable, and the sinful man shall be subject to them.
28:1 He that seeketh to revenge himself, shall find vengeance from the Lord, and he will surely keep his sins in remembrance.
2 Forgive thy neighbour if he hath hurl thee: and then shall thy sins be forgiven to thee when thou prayest.
3 Man to man reserveth anger, and doth he seek remedy of God?
4 He hath no mercy on a man like himself, and doth he entreat for his own sins?
5 He that is but flesh, nourisheth anger, and doth he ask forgiveness of God? who shall obtain pardon for his sins?
6 Remember thy last things, and let enmity cease: For corruption and death hang over in his commandments.
7 Remember the fear of God, and be not angry with thy neighbour. Remember the covenant of the most High, and overlook the ignorance of thy neighbour. CONTINUE READING>>>