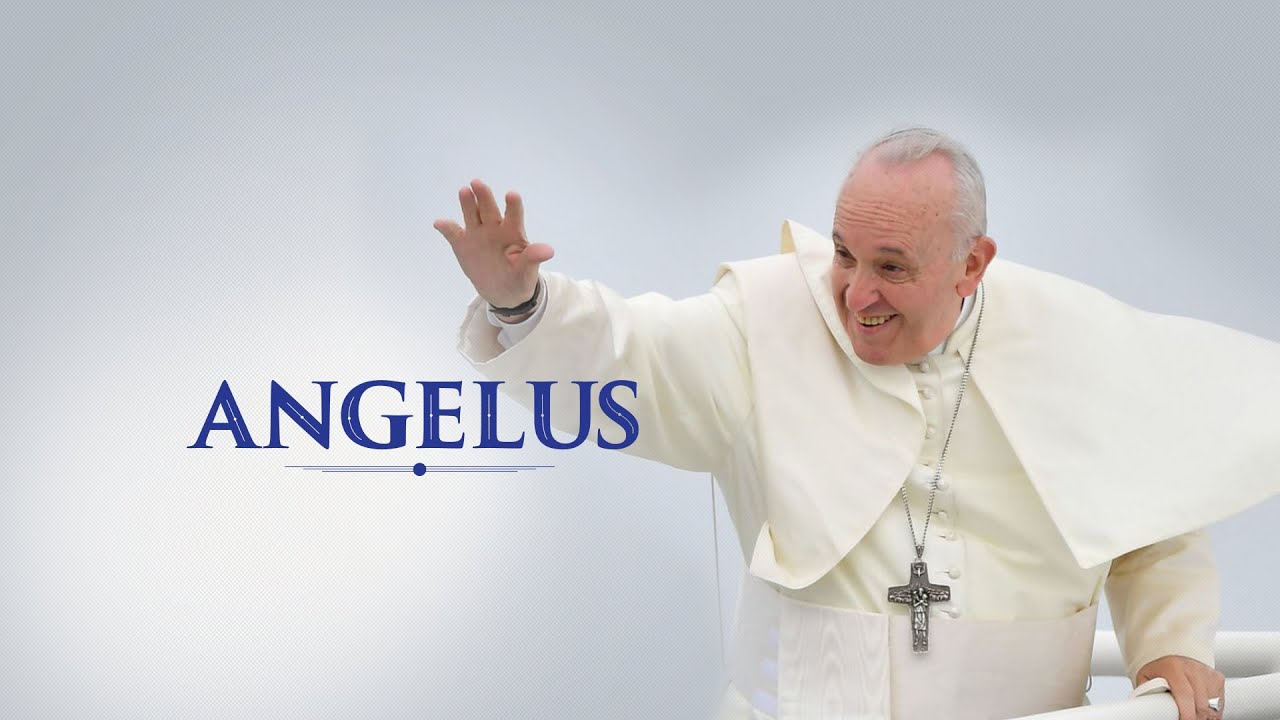 Daily Mass with Pope Francis 5th July 2020 (Recitation of Angelus) at Vatican
You are watching Live Daily MassRecitation of Angelus with Pope Francis Today Sunday 5th July 2020 at Vatican
Recitation of the Angelus Prayer with Pope Francis from the Vatican. Watch Daily Mass on Shalom World and receive the abundant grace of God. Shalom World TV will be airing all Papal events Live on this YouTube channel.
Watch below;
Daily Mass with Pope Francis 5th July 2020 (Recitation of Angelus) at Vatican
You can read Today's Daily Mass Readings below;
First Reading: Zechariah 9: 9-10
9 Rejoice greatly, O daughter of Sion, shout for joy, O daughter of Jerusalem: BEHOLD THY KING will come to thee, the just and saviour: he is poor, and riding upon an ass, and upon a colt the foal of an ass.
10 And I will destroy the chariot out of Ephraim, and the horse out of Jerusalem, and the bow for war shall be broken: and he shall speak peace to the Gentiles, and his power shall be from sea to sea, and from the rivers even to the end of the earth.
Responsorial Psalm: Psalms 145: 1-2, 8-9, 10-11, 13-14
1 I will extol thee, O God my king: and I will bless thy name for ever; yea, for ever and ever.
2 Every day I will bless thee: and I will praise thy name for ever; yea, for ever and ever.
8 The Lord is gracious and merciful: patient and plenteous in mercy.
9 The Lord is sweet to all: and his tender mercies are over all his works.
10 Let all thy works, O lord, praise thee: and let thy saints bless thee.
11 They shall speak of the glory of thy kingdom: and shall tell of thy power:
13 Thy kingdom is a kingdom of all ages: and thy dominion endureth throughout all generations. The Lord is faithful in all his words: and holy in all his works.
14 The Lord lifteth up all that fall: and setteth up all that are cast down.
Share your story with us: admin@chidispalace.com
Follow Us On Social Media Platforms: Facebook Page, Twitter