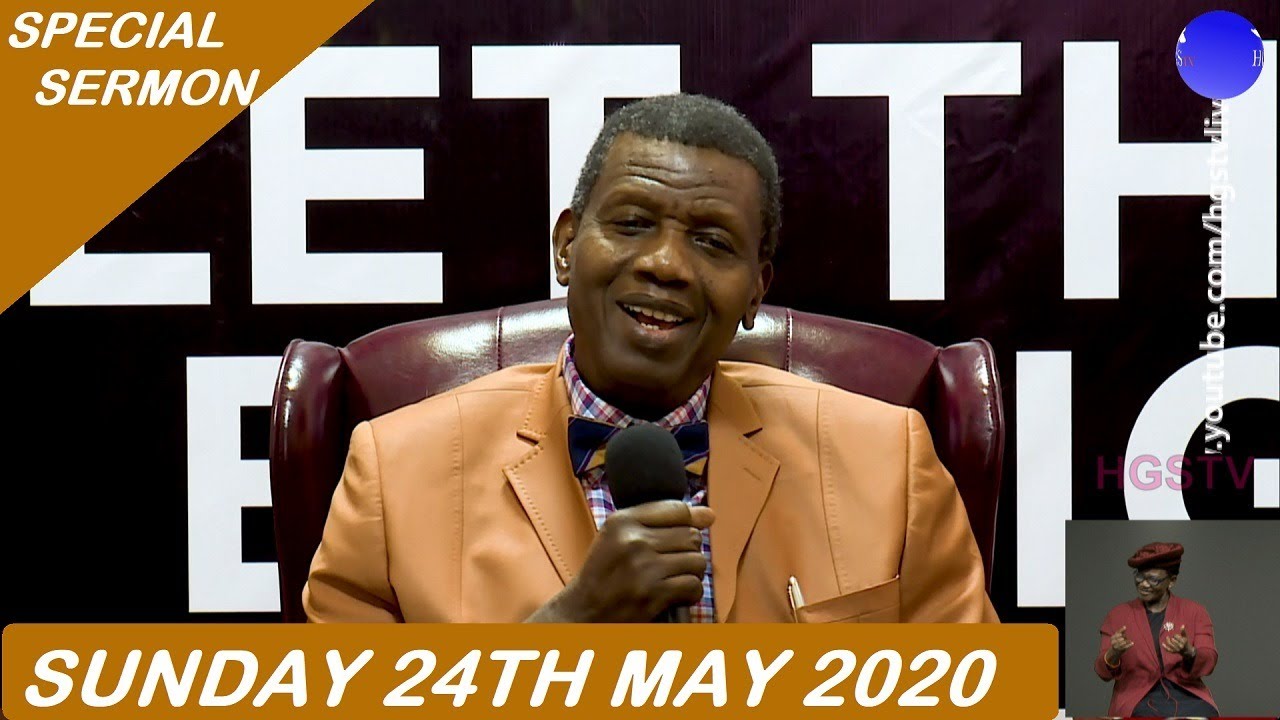 RCCG Sunday Live Service 24th May 2020 by Pastor E. A. Adeboye
You are watching today's LIVE streaming service from the Redemption Camp. Today's Sunday Live service of the Redeemed Christian Church of God, RCCG starts from 8:30am and the servant of God, General Overseer of the church, Pastor E. A. Adeboye will be ministering in partnership with the Holy Ghost.
Stay connected with the YOUTUBE streaming channel and be blessed.
RCCG Sunday Live Service 24th May 2020 by Pastor E. A. Adeboye
Watch below;
Today On Open Heaven 24th May 2020 Devotional – YOUR FATHER'S BLESSINGS
MEMORISE: "And Isaac trembled very exceedingly, and said, Who? where is he that hath taken venison, and brought it me, and I have eaten of all before thou camest, and have blessed him? yea, and he shall be blessed." – (Genesis 27:33)
READ: Genesis 27:27-40 (KJV)
27. And he came near, and kissed him; and he smelled the smell of his raiment, and blessed him, and said, See, the smell of my son is as the smell of a field which the LORD hath blessed;
28. Therefore God give thee of the dew of heaven, and the fatness of the earth, and plenty of corn and wine;
29. Let people serve thee, and nations bow down to thee; be lord over thy brethren, and let thy mother's sons bow down to thee; cursed be every one that curseth thee, and blessed be he that blesseth thee.