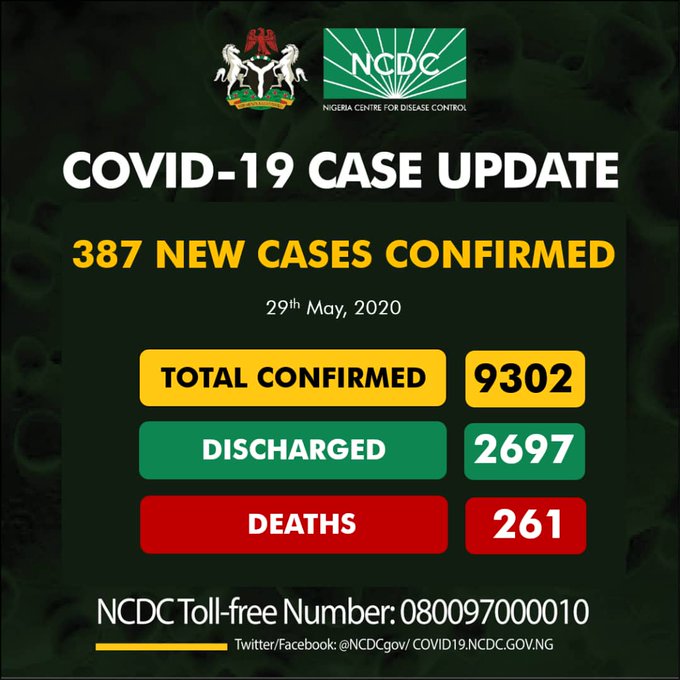 Nigeria records 387 new cases as toll hits 9302
Friday night, the Nigeria Centre for Disease Control (NCDC) said Nigeria recorded 387 new cases of the Coronavirus, (COVID-19), in the country, the total cases now 9,302.
It said "On the 29th of May 2020, 387 new confirmed cases and 2 deaths were recorded in Nigeria No new state has reported a case in the last 24 hours".
Of the 387 new cases confirmed in Nigeria, 254 were confirmed in Lagos state.
Till date, 9,302 cases have been confirmed, 2697 cases have been discharged and 261 deaths have been recorded in 35 states and the Federal Capital Territory.
See breakdown below as posted by NCDC;
387 new cases of #COVID19;
Lagos-254
FCT-29
Jigawa-24
Edo-22
Oyo-15
Rivers-14
Kaduna-11
Borno-6
Kano-3
Plateau-2
Yobe-2
Gombe-2
Bauchi-2
Ondo-1
9302 cases of #COVID19Nigeria
Discharged: 2697
Deaths: 261
And the below chart has shown total records of cases, state by state as at Friday night update by NCDC.
Nigeria records 387 new cases as toll hits 9302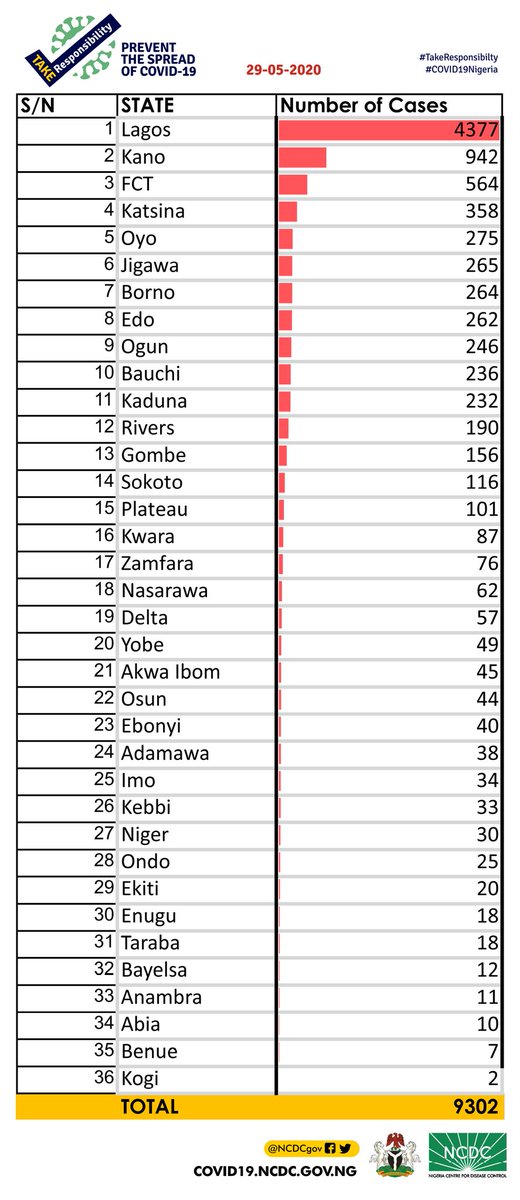 Share your story with us: admin@chidispalace.com
Follow Us On Social Media Platforms: Facebook Page, Twitter