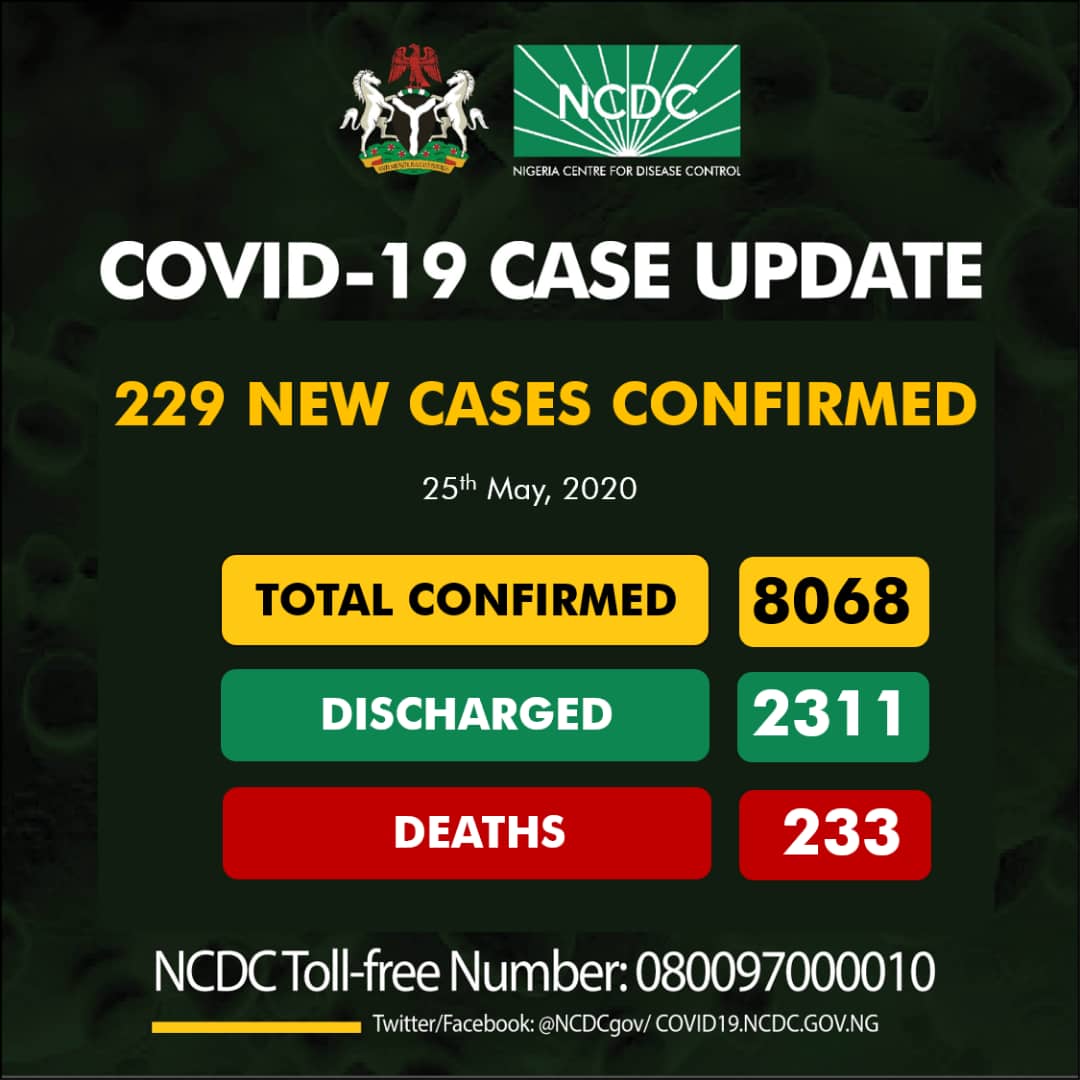 COVID-19: Nigeria cases rises to 8068 as 229 new cases confirmed
Nigeria has recorded 229 new cases of the coronavirus disease (COVID-19), increasing the total confirmed cases in the nation to 8,068.
Confirming the new cases, the Nigeria Centre for Disease Control (NCDC) posted on its official Twitter handle; "229 new cases of #COVID19; Lagos-90; Katsina-27; Imo-26; Kano-23; FCT-14; Plateau-12; Ogun-9; Delta-7; Borno-5; Rivers-5; Oyo-4; Gombe-3; Osun-2; Anambra-1; Bayelsa-1″
On Sunday, the Centre reported that 2,263 persons have successfully recovered from the virus and has been discharged. There was however an improvement as the total number of patients discharged has increased by 48, now totalling 2,311.
Lagos State remains the epicentre of the disease with 3,595 confirmed cases and followed by Kano State with 919 and the Federal Capital Territory (FCT), Abuja with 519 cases.
Unfortunately, the total number of people in Nigeria that have lost their lives to COVID-19 has also increased by 7; from 226 reported on May 24 to 233 reported today by the NCDC.
More than 5.58 million cases of the coronavirus have been confirmed across 213 countries and territories around the world and 2 international conveyances. While more than 347,000 have lost their lives to the novel coronavirus.
COVID-19: Nigeria cases rises to 8068 as 229 new cases confirmed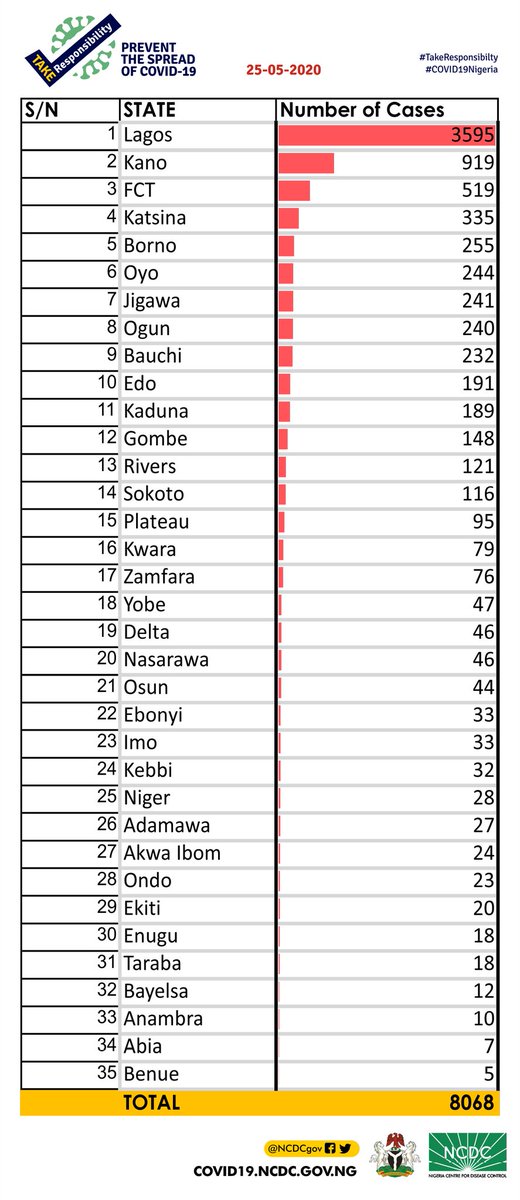 Share your story with us: admin@chidispalace.com
Follow Us On Social Media Platforms: Facebook Page, Twitter