Nigerian News
Heavy storm destroys Bayelsa Radio House in Yenagoa (Photos)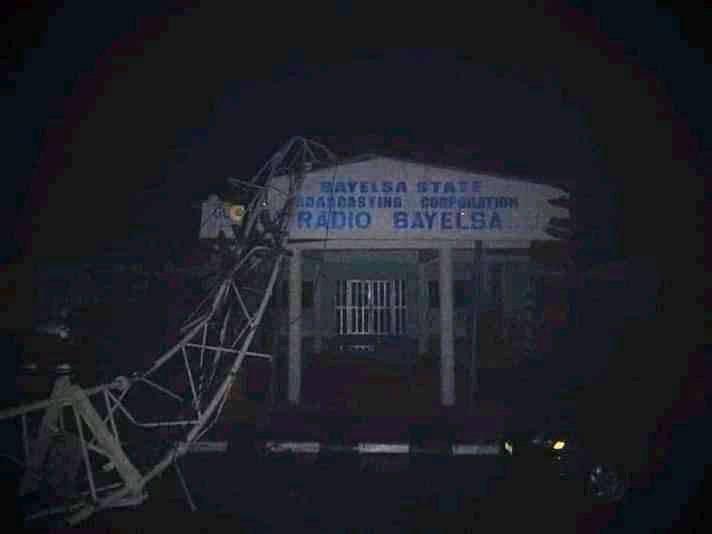 Heavy storm destroys Bayelsa Radio House in Yenagoa
Heavy storm which was experienced last night has destroyed and uprooted the mast of GloryFM 97.1 FM a state-own radio state situated at Azikoro Road close to the Nigerian Television Authority (NTA) in Bayelsa.
We learnt that the unexpected heavy storm last night caused the Radio Bayelsa mast to be uprooted and fell down towards the station's compound.
There was no loss of lives and serious damage to properties but this incident has forced the station to close down until a new mast is built for signals.
See photos as captured last night;