Update on the lady filmed reduced in size after alighting from a car in Ajah
An update on the severely malnourished naked woman allegedly dropped off by a car under Jubilee bridge in Ajah, Lagos, has been given.
The woman's name has been given as Ene. She is reportedly HIV positive and has been taken to Lagos University Teaching Hospital, LUTH.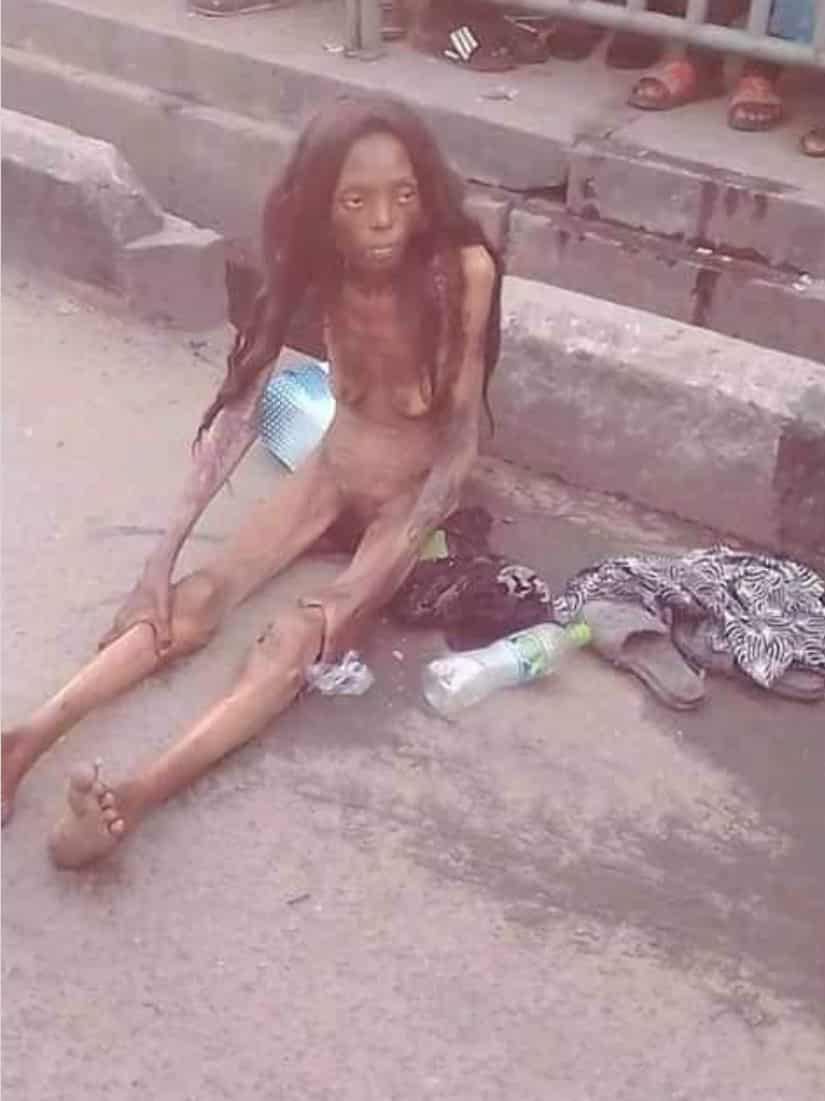 Twitter user Solomon Buchi gave the update. In his words;
"Pls help. This is Ene. She is HIV positive. If you stay in Ajah, you'll see her naked with people throwing stones and hurling insults at her. My friend rushed to take her from the road to LUTH, trying to get her medical care. LUTH is delaying. Pls retweet. We need to save her"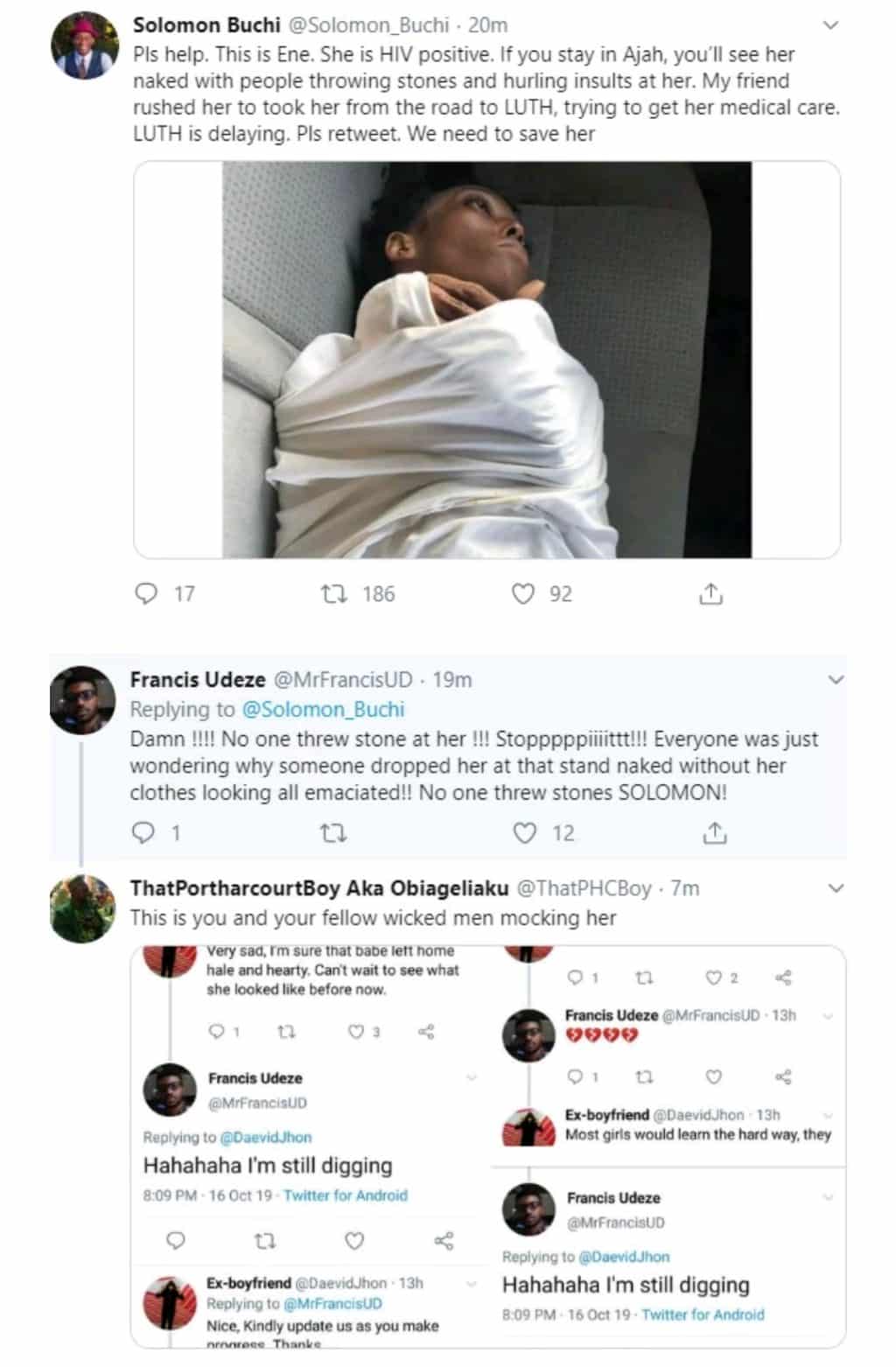 Update on the lady filmed reduced in size after alighting from a car in Ajah