All hell was let lose when a yet to be identified man caught his wife sleeping with their neighbour.
According to a Twitter user who shared the story, the lady's husband flogged her mercilessly after he caught her sleeping with their neighbour.
Man mercilessly flogs his wife for sleeping with a neighbour
"Her husband did this to her because she was caught having sex with a neighbor. Twitter lawyer & judges I have brought this to the court for y'all to judge this case, was the husband right or wrong?", she wrote.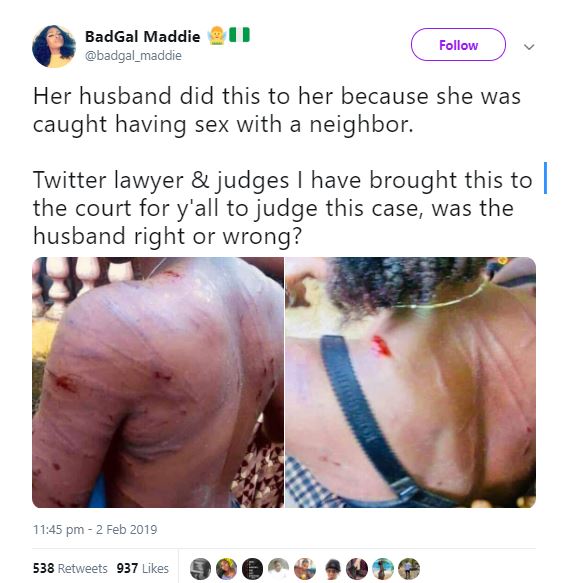 Share your story with us: admin@chidispalace.com
Follow Us On Social Media Platforms: Facebook Page, Twitter