Nigerian News
International media react as Buhari denies being cloned, replaced by 'Jibril from Sudan'
International media react as Buhari denies being cloned, replaced by 'Jibril from Sudan'
As the rumour of President Muhammadu Buhari being dead, cloned and replaced by a certain Jubril from Sudan refused to go away, the president eventually reacted in Poland on Sunday, December 2, saying that he is alive and would soon celebrate his 76th birthday.
"A lot of people hoped that I died during my ill health. It is real me… I will soon celebrate my 76th birthday and I will still go strong." – President @MBuhari this evening in Kraków, Poland. His response to a question of him being cloned," Ahmed Bashar, the president's spokesperson, said on Twitter.
International media react as Buhari denies being cloned, replaced by 'Jibril from Sudan'
The president's response to the clone rumour has subsequently attracted reactions from various international media outlets.
With the headline "Nigeria's President Buhari denies clone rumours: 'This is the real me'," CNN reports that President Buhari has denied claims that he died and was replaced by a clone, calling the speculation "ignorant rumours."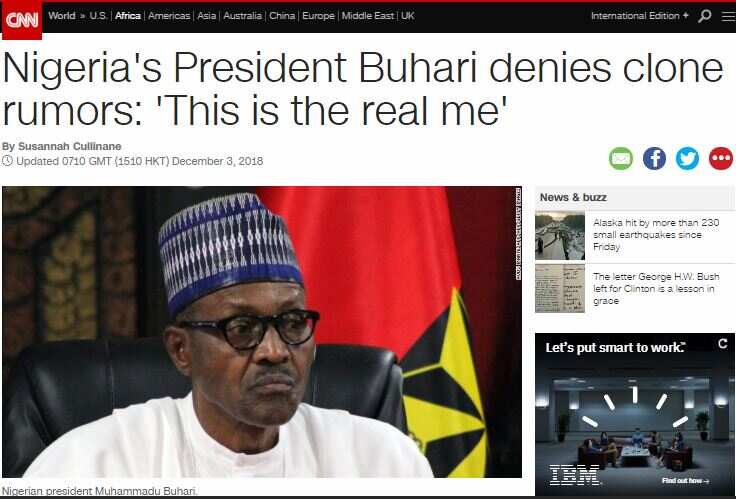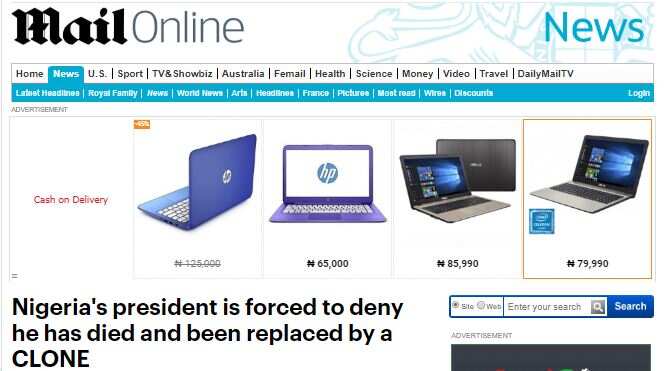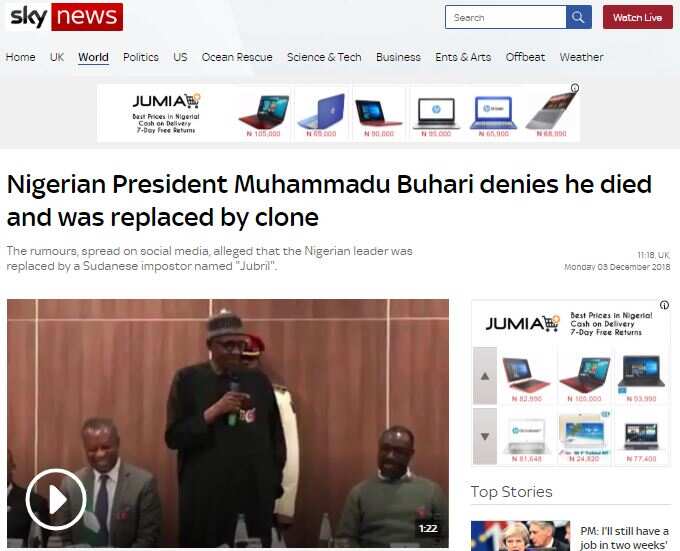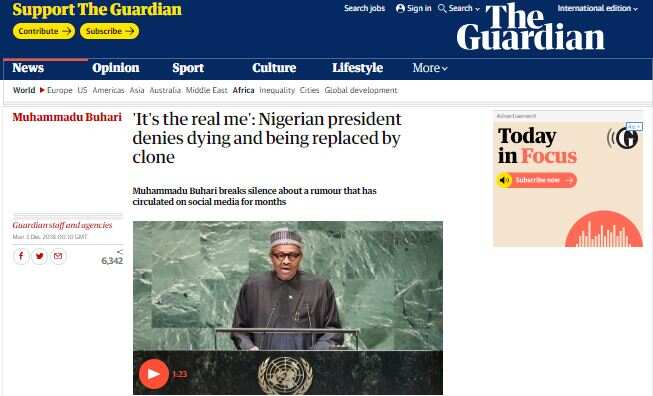 The Guardian UK also the Buhari cloning report. The UK media giant indicates that President Buhari's reaction to the rumour was contained in an emailed statement entitled "It's Real Me, President Buhari Responds to Cloning Allegation".
It adds that a video of the president answering the question, which shows his colleagues laughing as the question is read out, has been posted to the president's Twitter account, which is followed by 1.76m people, where it is pinned as his top tweet.
Alhaji Lai Mohammed, minister of information and culture, in an interview with journalists in Abuja, described the claims as "idiotic".
There had been rumours circulating that the president was cloned and that the man who is presiding over the affairs of the country is Jibrin from either Sudan or Chad. The rumour followed Buhari's recovery after undergoing treatment for an undisclosed illness about two years ago
Source: legit.ng